8. San-x Rules, Sanrio drools!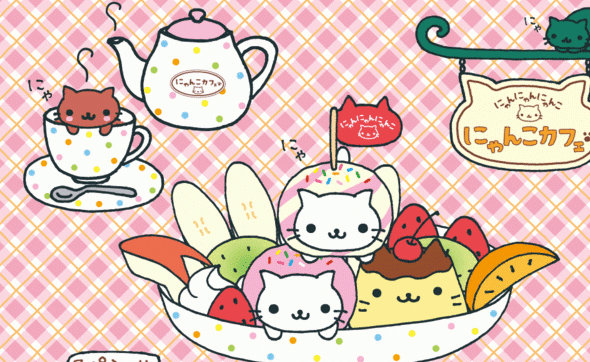 Podcast: Play in new window | Download (58.6MB)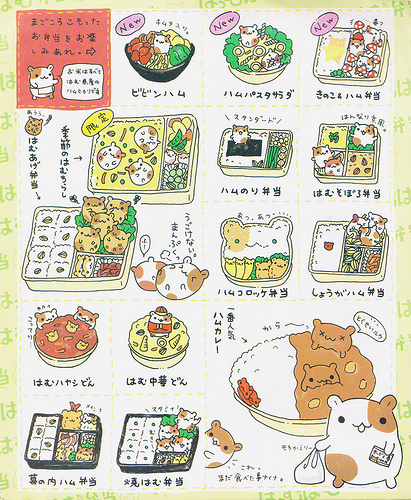 I have to be honest. Some of this information was culled from Wikipedia. But it's also been supplemented by my interview with Shigeo Yukawa, The Manager of Overseas Exports of Merchandise for San-X as well as the San-x and other websites.
San-x is a Japanese company that specializes in the creation, production and marketing of goods, such as stationary, stickers, household items and toys that feature food, animals or metaphysical characters. The characters usually relate to some aspect of Japanese culture or have some kind of message. The company was started in 1932.
They have a crazy amount of characters and each one has a special meaning. The first character I ever saw was in a mall in Vancouver. It was a sheet of stickers with the Tare Panda. There were some bizarre images. Like a panda on his back, legs spread open and a censor dot over the area where his little panda buddy should be. There were also Tare Panda robots with mouths that opened to have more Tare Pandas rolling and flopping out in a half hearted invasion. BTW that's how they move. The have no bones, so they roll and flop everywhere. They also stack up and fall over. I now own an insane amount of Tare Panda stuff. I've been collecting for 10 years now. I love how it's all utilitarian. Like my TP plastic cups, my TP ash tray, my TP comb, my TP containers, my TP hair ties, my TP barrettes, my TP socks, my many TP handbags, my TP toys, my TP stuffed animals, my TP fan, my TP nail clipper, my TP pencil case, my TP pencils, my TP pencil lead, my TP erasers, my TP rulers, my TP facecloths, my TP towels, my TP pajamas, my TP shirt, my TP book and my TP DVD, a zillion TP stickers and stationary. In researching this show I discovered a few things I coveted. Like a Tare Panda travel mug, TP chopsticks, a TP magazine rack and a TP bathroom set, for your toothbrush, and your toilet. Okay, enough of that. (grin)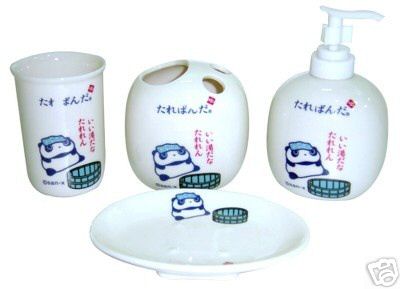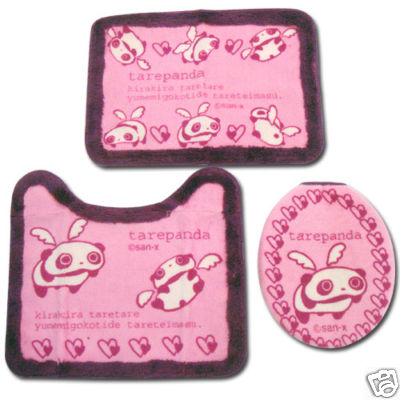 This week we will be talking about a good chunk of the San-x characters. Their history, what they mean and where they come from. As well as discuss the history of the company that makes them, how they create these characters and why. I find the characters that this company creates are mildly subversive when you compare them to the tried, true and staid competitor Sanrio. It's like a demented Hello Kitty world of backwards stuff that all has a sweet message to it. Like the chesnut that begs you to peel his skin and eat him, or the family of cheese, or the character that is literally a box of tissues. Here are some of my favourites……..
Afro Ken: He is a dog, with an afro, that changes colour and shape depending what he's standing next to.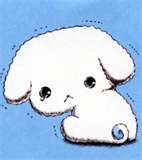 Buru Buru Dog: Initially I thought this dog was beaten and abused but actually, "It's tender tears and sad trembling are so sweet that people want to protect it."
Mamegoma: Seals so cute, you Want to beat them. No really, I'm a lover not a fighter, but those seals beg to be clubbed. Check out this site for more Mamegoma. http://cupped-expressions.net/mamegoma/info-diaries.php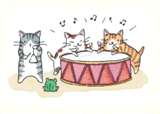 Mixed Cats: Adorable cats, but the physical representation is waaaay cuter.

Nakayoshi Net: A collection of happy animals, including my two favourites, hamuchan and chibihamu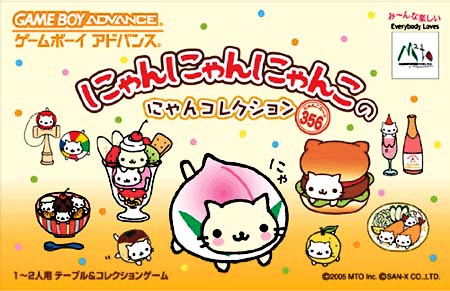 Nyan Nyan Nyanko: Little cats that like to morph into food. But you are NOT supposed to eat them. In fact Mr. Yukawa was kind of appaled that I thought that. But check out this San-x animation. How are you supposed to think otherwise?! http://www.youtube.com/watch?v=d2BBk1Ev_KQ
Rilakkuma: This is their most popular character. But from what I understand is that it's just some guy in a bear suit, hanging around some strangers house. Cause he's all about the chillaxin. Okay, do you see how weird this is? No? Read what I wrote again. San-x blows my mind on a continual basis.
Tare Panda: Says some San-x company shill, "I guess they (office workers) saw a little bit of themselves in the worn-out panda character, so they were sympathetic toward it." By 1999, sales of Tare Panda goods had reached 30 billion yen.
Ginshari-san: The last grain of rice in your bowl. He spends most of his time trying to avoid your chopsticks.
Goringo: Apparently major TV characters in Japan like Domokun. But do they need to look so odd? I mean, apples with giant lips and eyebrows?
Kogepan: A burnt red bean bun with a chip on his shoulder cause no one will ever buy him. When I first started reading about him, I couldn't figure out if he was just a jerk or suicidal. Check out this site for more. http://www.lazyjuice.com/!/kogepan/
Wanroom: Ummm, as far as I can tell, they are dogs that are furniture and they are totally happy about it.
Atsugari-san and Samugari-san: I call these guys Hot Man and Cold Man. They are Japanese spirits and they are pretty self explanatory. They also hate each other.
Nagomimakuri: When I first saw this character I thought it was some odd Darwinian whale. Turns out it's just a lazy salamander.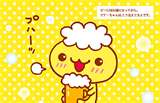 Beer-chan:  A beer fairy who enjoys beer. Need I say more?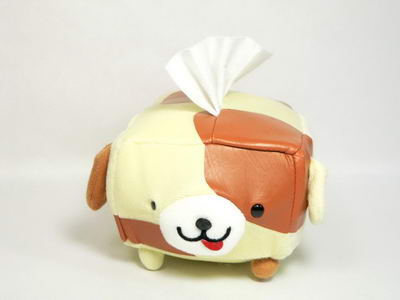 POSTSCRIPT
I decided not to play the interview I did with Mr. Yukawa. I wasn't sure if you would have the patience to deal with his heavy accent. Also, one thing I didn't get to talk about was "The Gay Angle" I've been told by various friends, though have yet to see any evidence of it, that the Tare Pandas are very popular in the Bear Scene. The Tare Panda character, when lying down, usually has a smaller panda lying on top of him, or under him, being squished. I didn't have the guts to talk about it with Mr. Yukawa but it gives my collection a whole new dimension which I totally love. While researching this show I came across a Tare Panda Resturant in Africa and a Tare Panda phone. All I could do is shake my head while uttering, "sick, sick SICK!" with happiness.
PLAYLIST
Puffy Ami Yummi – Teen Titans Theme
Buffalo Daughter – Socks, Drugs and Rock & Roll
Cibo Matto – Birthday Cake
Pizzicato Five – Rolls Royce
Ryuichi Sakamoto – Grief (Amon Tobin remix)
Gwen Stefani – Harujuku Girls