189. Sandman Spin-offs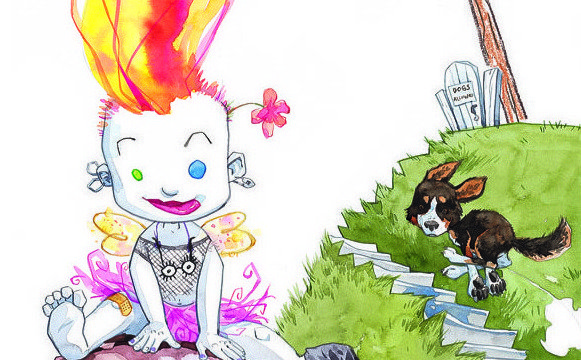 Podcast: Play in new window | Download (Duration: 55:42 — 51.0MB)
Sandman Spin-offs
Aug.08.2012
This week on Onomatopoeia we look at all the spin off series from The Sandman.  Like The Dreaming, Death: A High Cost of Living, Time of Your Life, Death at Deaths Door, The Deadboy Detectives, Jill Thompson's adorable Lil Endless, Sandman Mystery Theatre, all the Sandman Presents, Sandman: Dream Hunters, Endless Nights and Lucifer.  Even though most weren't written by Neil Gaiman, they still hold true to his creative genius and are just as fun.  Besides, don't you want to know what happens to the characters you've become invested in since reading the entire Sandman oeuvre?
For a listing of the tracks played during the show go to http://www.cjlo.com/node/15121
Image Footnotes: *Slider = Vince Locke  *Header = Jill Thompson's  Lil Delirium.