10. Paradox Press' Big Books Series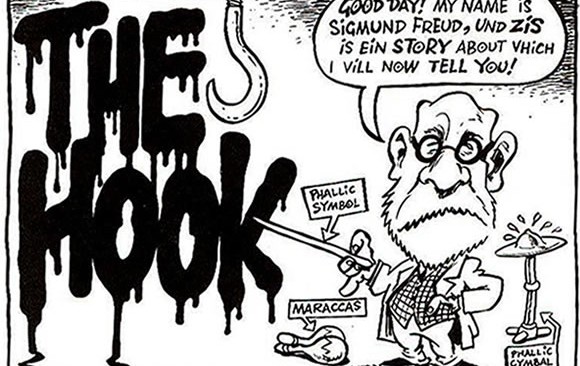 Podcast: Play in new window | Download (Duration: 53:21 — 48.8MB)
There are 17 books, each with over 60 different comic artists and over 200 pages of information. While for mature readers, I would definitely describe this series as educational. Subversively educational maybe, but educational none the less. Standards were high as there are very few bad bits in each anthology. There are also extensive bibliographies in the back as well as autobiographies of all the artists.
1. Big Book of Urban Legends
Pretty self explanatory. Some chapter headings include: Automobile legends, Sex and Scandal legends and Business, Professional and government legends. Contributors I enjoyed: Hunt Emerson, Glenn Barr, Arthur Adams and Trina Robbins.
2. Big Book of Weirdos
Caligula, Kafka and Tesla, oh my. Super interesting, some of the artists were Teddy Kristianson, Peter Kuper, Tony Harris, Craig Hamilton and D'Israeli and they all make this a worth while buy.
3. Big Book of Death
I found the whole thing fascinating. From the various methods of death to how different cultures bury their loved ones. I also liked the charming death girl who gives you a comic tour of some of the famous graveyards. This collection included: Steve Dillon, Phil Winslade, Danny Hellman, Michael Avon Oeming and Mark Martin.
4. Big Book of Conspiracies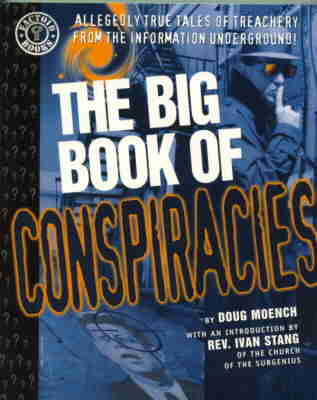 Wow. It must be a conspiracy, but as I write this I can't find my copy of this book. I must've lent it out, but I can't remember to who. I had it when I did the show……but I've looked all over the apartment and can't find it. I remember that I liked the piece on the bizzaro coincidences between the death of John F. Kennedy and Abraham Lincoln illustrated by Mitch O'Connell. I'll update this entry when I find my book. Hopefully it's not in the Bermuda Triangle. Also when I was doing research for the show I found a site where a guy refutes the Freemason stuff. Go to http://freemasonry.bcy.ca/anti-masonry/bigbook.html for more.
5. Big Book of Freaks
Put together by freaky Playboy cartoonist Gahan Wilson, this book was about circus freaks, medical freaks, bearded ladies and tattooed men freaks, grifts played on people that look at freaks, and Tod Browning's movie 'Freaks'. Some of the freaks that illustrated the book are: Bob Fingerman, Bryan Talbot, Rene French and Ivan Brunetti.
6. Big Book of Little Criminals
This book regales the tales of the worlds dumbest thieves. From the guys that swore they had Hitlers diaries to small-time hoods, hustlers, forgers, fakers and funny money makers. There was even a section on lady criminals. Artists included Steve Leialoha, Ty Templeton, Linda Medley and a particularly nice piece by Frank Quietly about Ma Barker.
7. Big Book of Hoaxes
History's greatest scams and pranks are all here for your perusal. One of the more interesting ones was the story of Billy Tipton, a jazz musician in the 30′s and 40′s who was really a woman. Also fascinating was the origins of the Boxer Rebellion. (It needs to be read to be believed.) Some awesome artists in this book, like Roger Langridge, Howard Cruise, Jason Lutes and Paul Pope.
8. Big Book of Thugs
A collection of stories about every gang that ever existed. Street gangs, pirate gangs, vigilante gangs, political gangs, gangs of the wild west and the original gang, the Thugees. Really intriguing when you compare it to a movie like 'Gangs of New York' (And yes, I realized my blunder. It was Scorsese that directed the movie.) A few of the great contributors to this book are Kim Deitch, Kieron Dwyer, Tom Sutton and Joe Sacco.
9. Big Book of Losers
It's the only one I don't have. I'm sure the art is great but I'm not really interested in a book about all the truly depressing figures in history.
10. Big Book of the Unexplained
This book covers impossible entities, lost continents, bizarre phenomenon, the mummies curse, Lochness, and alien abduction. Surprise artists include Sergio Aragones, JH Williams, Ted Naifeh and Rick Geary.
11. Big Book of Martyrs
The lives and deaths of Christian martyrs is sort of interesting. What was more interesting was the current martyrs. Or as I like to put it, "People who have been recently tortured for their faith." The best illustrators in this book are Shary Flenniken, Gregory Benton, Colleen Doran and Marie Severin.
12. Big Book of Scandal
One of three favourites this is all about Hollywood and Politics biggest scandals. Charlie Chaplin's underage sex scandal, the Heidi Fleiss scandal, the Anita Hill scandal and even chemical scandal of Thalidomide. I learned about Cyril Burt, the man who with false evidence changed the British educational system, and I learned about the Iran-Contra Scandal. I love my history like this. Some of the super cool artists in this book were: Arnold Pander, Bryan Talbot, John Cebollero, and David Lloyd.
13. Big Book of the Bad
Another one of my three favourites. This one was about the truly bad people throughout history, literary and otherwise. It covered bad guys, bad groups, bad science, bad sports and bad taste. Some artists having fun drawing this one were Kevin Maguire, Eddie Campbell, Stephen DeStefano and Esteban Moroto.
14. Big Book of Weird Wild West
Stories about the bizarre, creepy and deadly American West. Homosexuality amongst cowboys, culture clashes,cannibals and spooky stories. Accomplished artists in this book were: Nick Bertozzi, Salgood Sam, Gregory Benton and Gray Morrow.
15. Big Book of Vice
The last of my three favourites, it covered some of the best things in life. Sex, drugs and other illicit things. You learn about the histories of some famous sin cities, prostitution, drugs and even comic books. (They're are certainly my vice.) Artists in this one included Seth Fisher, Rina Piccolo, Glen Hanson and Stephen Sadowski.
16. Big Book of Grimm
The true Grimm's fairytales, complete with a bloodstained cover. The chapter headings were hilarious. Family Hell included Cinderella and the Twelve Brothers. Prisoners of Childhood were Tom Thumb and Sleeping Beauty. Magical Strangers had Puss in Boots and Rumplestiltskin. Completely engrossing the artists contributing were Charles Vess, Jason Little, Dame Darcy and Steve Weissman.
17. Big Book of the 70′s
This was the last book of the series to come out. I found it a strange subject matter. But the comics were well illustrated and informative. There were stories about 70′s style, 70′s lingo, Studio 54, mood rings, Jane Fonda, womens lib, Son of Sam, Saturday Night Live and Punk. Personally I was a 70′s baby so I wasn't really paying attention to a lot of this stuff at the time. An informative read it included Craig Thompson, Dave Cooper, Sean Phillips and Cliff Chiang.
POSTSCRIPT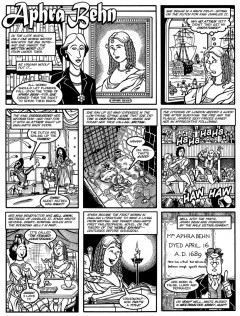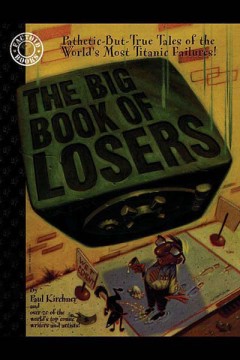 I was going to tell you all about the final book planned but never published. They even had most of the art for it. Unfortunately my notes about it were at the beginning of my research and once I passed that page, I promptly forgot it existed. It was to be The Big Book of Wild Women. Edited by Suzie the Floozie it was to come out in 2001. The aim was to profile women who made an impact on culture while pushing the envelope of unconventionality. Among the women that were to be profiled; B-movie queen Tura Satana, presidential candidate Victoria Woodhall, Cleopatra, erotic writer Anais Nin and Betty Page. Ms. Suzie specifically chose no noble women. Paradox/DC, (the publisher) never gave a reason for putting the kibosh on the book. When they were questioned by The Comics Journal they said that the book was still on the back burner to be released. Since that time some of the artists have bought back their work and we've been waiting for the release for 8 years. It's a major shame because I was REALLY looking forward to this book. Some of the artists that contributed were Mary Fleener, Pia Guerra, Philip Bond and Amanda Conner. You can't see it, but I'm pouting just thinking about the book that never was. Go here to see Gregory Benton's contribution. www.gregorybenton.com/anais.html
PLAYLIST
Happy Tree Friends Theme
Mike Patton & Kid 606 – Secrets for Sale
Flight of the Conchords – Boom
Flight of the Conchords – Faux Fa Fa
Flight of the Conchords – Hiphopotomus & Rhymenocerous
Ben Folds Five – Summer