17. Bernie Mireault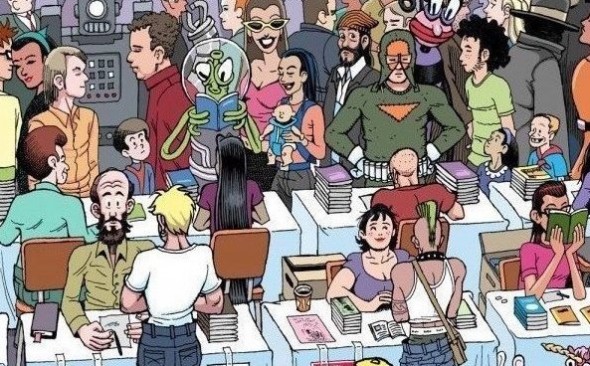 Podcast: Play in new window | Download (Duration: 59:22 — 54.3MB)
17. Bernie Mireault
April.05.2009
This week on The Onomatopoeia Show I had the pleasure of interviewing a Canadian comics treasure trove; of fantastic illustration & storytelling, beautifully incomparable colouring, goofy fun comics for kids, distinctive font, fountain of Canadian comic history knowledge, and all around super nice guy, Bernie Mireault.
You can see the music he picked on the CJLO website, and you can see what Bernie has been up to lately at his blog, http://berniemireault.com/
P.S. To Get Her was released late May 2012 and you can order it directly from his site.
All images are by Bernie Mireault