1. Your Host, Robin Fisher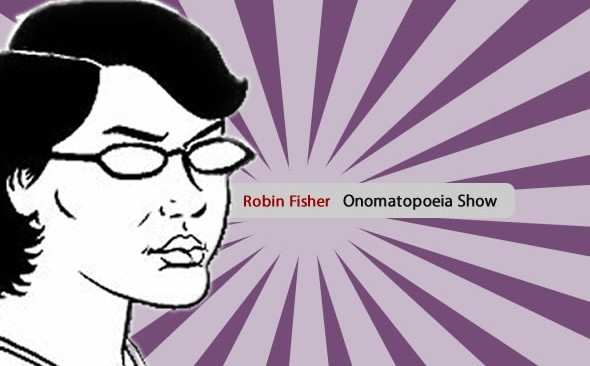 Podcast: Play in new window | Download (54.3MB)


Am incredibly egotistical show, I know. But I want you, the listener, to get an idea of who I am and why I'm qualified to talk about comics.
My father was the first to show me how cool the blend of text and art could be. I started with 'Archie' (I especially loved Bill Woggons and Dan Decarlo.), 'For Better or For Worse', 'Calvin & Hobbes' and 'The Far Side.'
When I moved to Vancouver, a friend showed me 'Heavy Metal' magazine and I learned how much further the comic book genre could go.
Later, one of my roommates had a giant comic collection and I discovered the alternatives a well as the superheroes.
But enough of my history, you want to know street cred.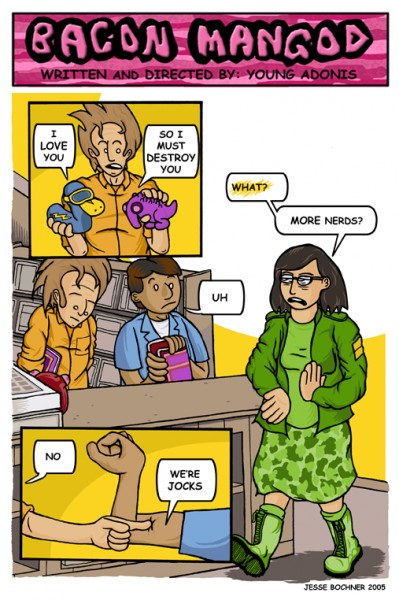 My comic stories have been published in various anthologies in North America. ('True Porn II' and 'Drippytown.')
I've worked and managed comic book stores, off and on for a total of five years.
I've assembled, edited and contributed to two comic book anthologies born to raise money to help the Little Sister's Gay and Lesbian book store fight against Canada Customs comic censorship.
I've been published in 'The Comics Journal' (www.tcj.com) more than once and have written a historical essay about the Vancouver Comic Scene published in the 'Drippytown' Anthology. I used to do th e same radio show in Vancouver, for 7 years, on the University of British Columbia's station Citr. I've taught about comics and how to draw comics to various ages, at various Vancouver libraries, elementary and high schools. I've interviewed everyone from Mike Allred to Danijel Zezlji.
Most importantly, I buy A LOT of comics. (7 bookcases, 12 long boxes and still counting.)
The interviewer is local comics celebrity Bernie Mireault. A super duper nice man and a great comic creator. We did the interview one evening at Bernie's pad and as always, we couldn't stop from nerding out about comics. Bernie has agreed to do some shows, as time permits.
POSTSCRIPT
Whahahahahaha. My favourite thing about radio. SO, so live. I saved the interview as an audacity file. Oops. But I think I'm a pretty decent winger. N'est pas? First show, bound to be some trial and error. The most sage advice I've received was, "If we didn't ever make mistakes, how would we ever learn?" But it's all good, got to expose the masses to the music I'm want to play.

PLAYLIST
Ramones – Spiderman Theme
Swell – At Long Last
The No Kids – I Love the Weekends
TTC – Travailler (Orgasmic Remix)
The Heavy – Girl
Gwen Stefani & Pharrell – Yummy
Atmosphere – In Her Music Box
Blackalicious – Chemistry Calisthenics
Skydiggers – Monday Morning Blues
Image Footnotes: *Slider & Header = portrait by Don King  *1st image = My appearance in Jesse Bochner's Bacon Mangod  *2nd & 3rd image = the covers to the books I edited & appeared in.  (Whats Wrong? by Patrick Fillion & What Right? by Bryan Talbot)  *4th image = Joseph Bergin III (me & the proprietor of RX Comics, Aaron Birkenhead)